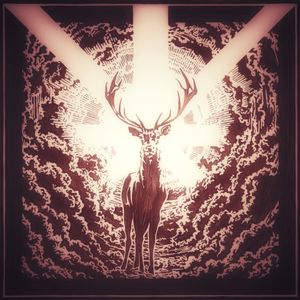 CLOUD PARADE FULL LENGTH ALBUM OUT NOW!
Bright World's first full-length studio album, 'Cloud Parade', is a rousing alt-folk odyssey, which follows an evocative lyrical thread through inspiration, introspection, and heartbreak, penned at various points around the world.
Lush organic instrumentation and driving beats power the first half of the record to soaring anthemic heights, while the back half offers a soothing and reflective reprieve couched by strings and stirring harmonies.
"I'm thrilled to share this record at last, we pressed hard through the pandemic to get it all finished. It contains all my hope, tears, rage, and ecstasy. It's my sincere hope that people might resonate with these private thoughts and feel embraced by the music." - Evan Williams
CLICK HERE FOR LIMITED EDITION VINYL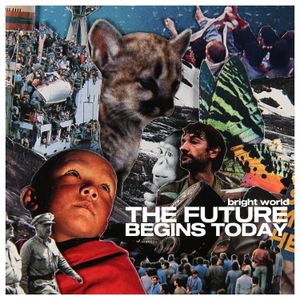 The Future Begins Today is a gut reaction to the pressure of being a human on Earth in 2021. The track begins frantically scanning the radio dial then moves to a heart-thumping beat and a swaying melody, creating an anthem for hope.
"This song is a journey, rising from the depths of a global existential quagmire to the birds eye view, where humanity has the opportunity to recognize its power to work together to change course. To bring civilization back from the precipice. It is possible." - Evan Williams
The release is accompanied by an analog stop-motion collage animated music video meticulously created by the artist, which explores the themes and imagery of the song.
Cassiopeia is a bright eyed love song from a million miles away. A quick-picked ukulele and jubilant horns dance to a rolling beat that belies the plaintive vocals of a lover lost in the dark.
"This is a heartsick plea to a long-distance love that I knew was slipping away. Yet despite the gravity, it is love after all.. so there's no reason it shouldn't be a party."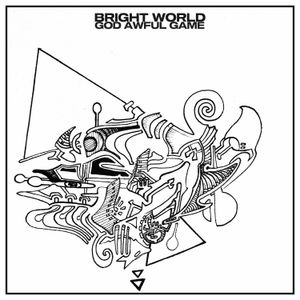 God Awful Game is a song about keeping your eyes on the horizon. Acoustic guitars and low vocal range, this track has a "young Johnny Cash" vibe mixed with sweet crescendos and a soaring ending.
"Written on a day when I had that familiar paranoid feeling that the tide was turned against me. I'm asking myself some difficult questions here, about whether this paradigm is born within or without. If it's all a cruel game, it's not worth it. So what else could it be?"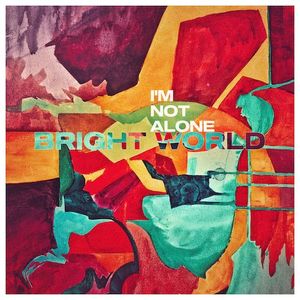 Produced during the height of the global pandemic in 2020, I'm Not Alone grew to become an anthem fit for the singular times we're all living in together.
"It's been a long year of isolation, this song represents a new chapter. We are more the same than we are different, and we all have a place here. Interdependence is the way forward and 'I'm Not Alone' is made to get our feet moving on the journey there."